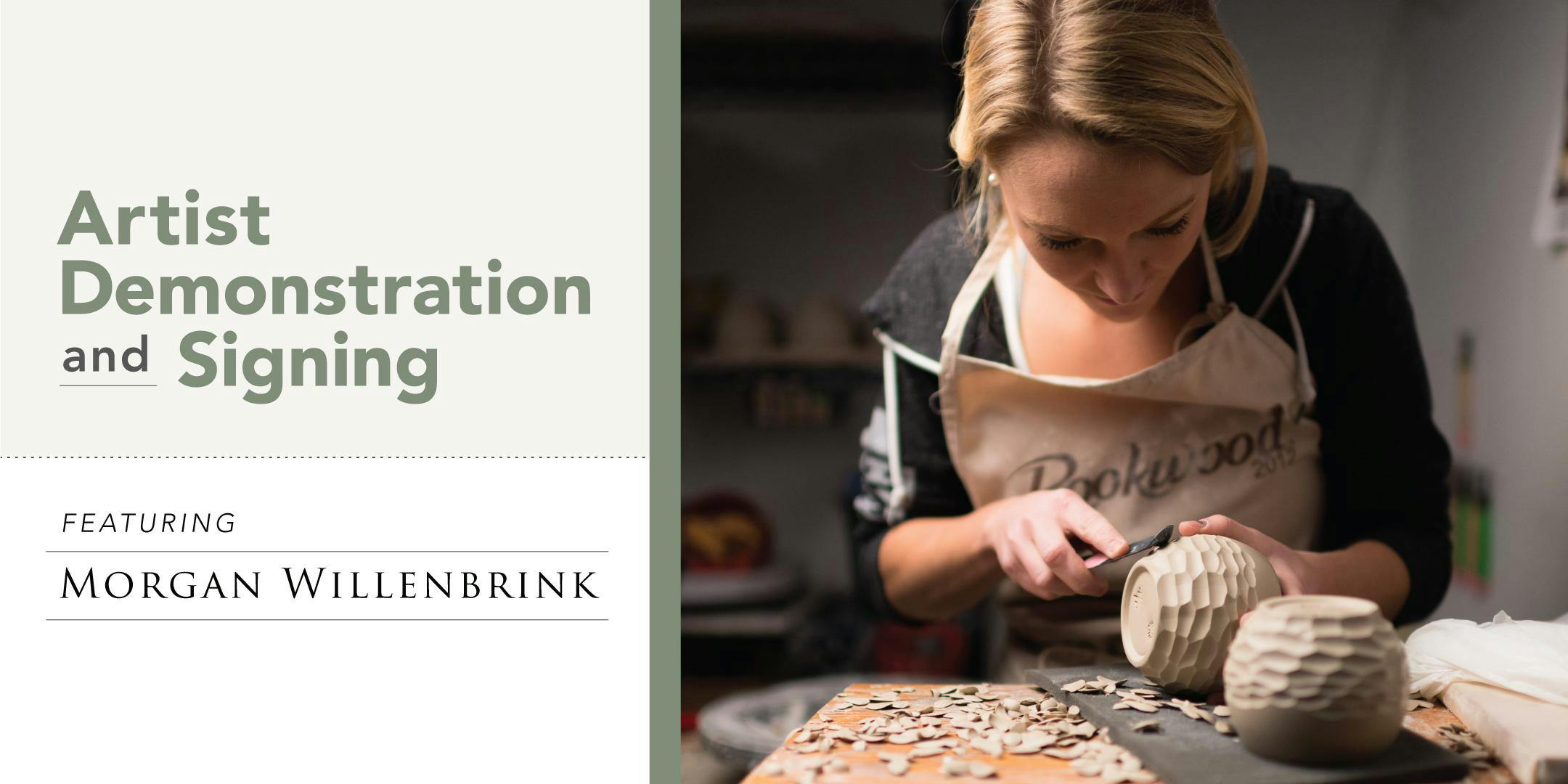 Artist Demonstration and Signing
Saturday, March 23
1 – 3 p.m.
Rookwood Pottery Liberty Center Store
7135 Foundry Row, Liberty Township, OH 45069
---
Artist Morgan Willenbrink will be at the Liberty Center store on March 23 for a demonstration of hand-thrown art pottery and to sign pieces. Rookwood Historian George Hibben will join Morgan to answer questions about Rookwood's storied past.
The demonstration and signing commemorates Women's History Month and the birthday of Rookwood founder Maria Longworth. 
Birthday treats will be provided by Cavu Coffee, Holtman's Donuts, and Le Macaron.
Please join us in celebrating our woman-powered legacy and get an inside glimpse at art in the making. One-of-a-kind and handcrafted pieces will be available for purchase. 
Discover More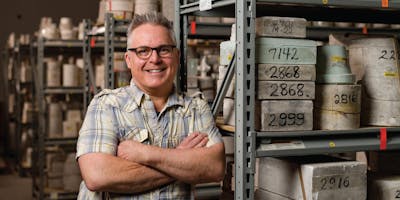 Saturday, June 1 1 – 3 p.m.          Rookwood Pottery – Liberty Center 7135 Foundry RowLiberty Township, OH 45069     Artist Gary Simon will be at our Liberty Center store on June 1 to sign his work! A notable artist, Gary has created some of the city's most beloved icons for Rookwood like the Fiona the…