Female-Founded in 1880
Our founder, Maria Longworth Storer Nichols made history on Thanksgiving Day in 1880  – founding the first large manufacturing enterprise led by a woman in the United States. Within a decade, Rookwood gained international acclaim, rivaling European and Asian potteries that had been in existence for hundreds (even thousands) of years. At the time, Maria couldn't have imagined the impact starting her own pottery would have, or the significance it has on Rookwood Pottery today.
Hand-Thrown Artistry from Master Artisans
From one-of-a-kind vases to platters, bowls, and more - our one-of-a-king Hand Thrown Collections are the timeless creation perfect for any occasion.
Visit all Hand Throwns
See The Rookwood Difference
Rookwood is located in a 88,000 square foot production facility in the bustling Over-the-Rhine neighborhood of Cincinnati, Ohio. Our master artisans proudly create one-of-a-kind, awe-inspiring designs used within the modern home.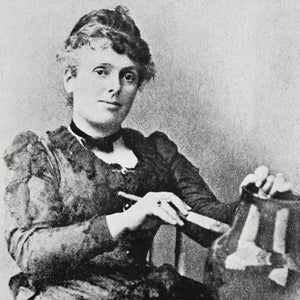 Our Hand Thrown Heritage
Founded in 1880 by pioneering artist Maria Longworth-Nichols Storer, Rookwood quickly became a world-renowned ceramics studio, attracting the attention of famed artists and ceramicists all over the world. Today our artisans continue the Rookwood time-honored tradition of creating the highest quality pottery in the United States.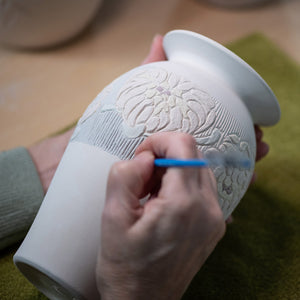 Handcrafted Detailing
Stunning artistry comes to life when intricate carved motifs and expertly hand-painted details are paired with our iconic Rookwood glazes, making no two pieces alike.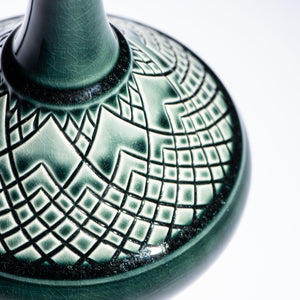 Iconic Rookwood Glazes
Each of our Hand-Thrown items are expertly glazed by hand using Rookwood's proprietary glaze formulas, made up of minerals and elements found in the Earth.
Testimonials
So many drool-worthy surface textures and glazes.

Bridget, Rookwood Facebook Follower
Amazing detail! So pretty!

Julie, Rookwood Facebook Follower