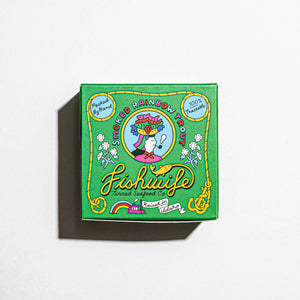 🌈🐟 Our rainbow trout is raised in pure Rocky Mountain spring water, alongside Idaho's Snake River. 🌈🐟  
The trout is brined in salt, garlic, onion, and cane sugar, smoked in small batches over alder wood, hand-packed with extra virgin olive oil, and canned by a family-owned cannery on the coast of Washington.
Our cans are BPA-free.
Tin net weight is 2.8 oz