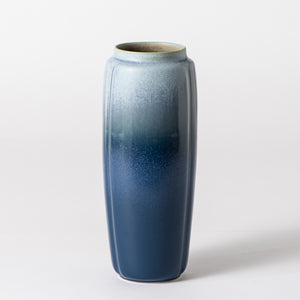 Rookwood Heritage Vase, mold number 2932, is a design by Rookwood's Master Artist, Kataro Shirayamadani. 

Originally offered in 1926, this tri-panel vase is new again with our unique glaze offerings.
Solstice. A frosting of Poseidon on the shoulder mingles with deep Sapphire blue, like daylight fading into the mystery of the night.
Measures: 3.25"x 10.5"