Customized Rookwood Exclusives
Customized Rookwood Exclusives
Celebrating Your Brand
A Customized Rookwood Exclusive allows you to take your brand, a Rookwood form, and one of a select number of glazes and create a piece that puts your brand out there on Rookwood Pottery. Select a form from the options below as well as a color, then send us your logo and we'll take it from there! Looking for simple ways to customize Rookwood products? We also offer packing customization and custom ribbon colors on ornaments. The possibilities are endless when it comes to making a Rookwood Pottery your own!
Iconic Rookwood Forms
We offer many options when it comes to personalizing our iconic Rookwood forms. From custom logo placement on packaging, to custom ribbon colors on ornaments to a custom glaze choice to represent your brand.
HOW IT WORKS:
Our Retail experts can help you determine which option is best for your brand. For custom glaze colors, our team can help you select a glaze that best works for your corporate or personal needs. No Set Up Fee. Personalization not available for these products.
Contact our retail team for a complete list of available products, glazes, ribbon colors and packaging options.
Volume discounts are available on Barware, Emilia, Riverstone, Heritage products and more. Minimum order quantities vary by product.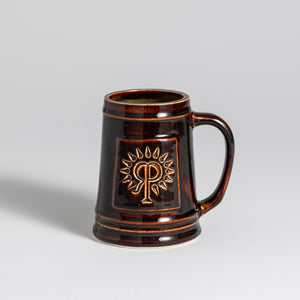 Heritage Mug with RP Insignia
The Rookwood Heritage Mug is an iconic symbol of the Rookwood legacy and history. The RP stamp displayed on the front of this piece dates back to 1886, where the stamp originated as just the reverse R and P. From that time on, a flame was added each year up to 1900 when the "RP" with 14 flames became the enduring symbol of the company. Glaze this beautiful form with the choice of 10 color options for a customized gift!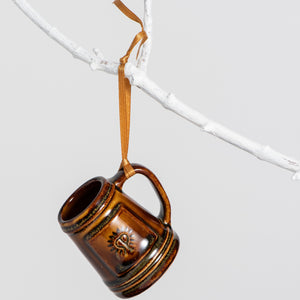 Heritage Mug Ornament with RP Insignia
The Rookwood Heritage Mug Ornament is a miniature homage to our famous Heritage Mug. This form has become an iconic symbol of the Rookwood legacy and history. This celebrated form is now the perfect size for your holiday tree, and can be customized with the choice of 10 color options!
Your Brand + Rookwood Pottery
HOW IT WORKS:
Many of our standard forms are available for personalized logo placements. To learn more about customized branding options, contact our Commemorative Team to learn more.
Branded Rookwood Mugs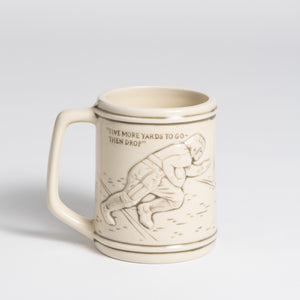 14 Ounce Mug
The quintessential coffee mug, this form is a smaller option that will become an instant favorite, with an ergonomic handle and clean lines to enjoy your favorite coffee.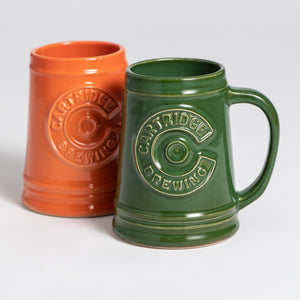 16 Ounce Mug
This classic shape is a favorite—perfect for everything from cold brews to a cozy cappuccino, this mug becomes even more special with your branding, and color of choice. Explore your options...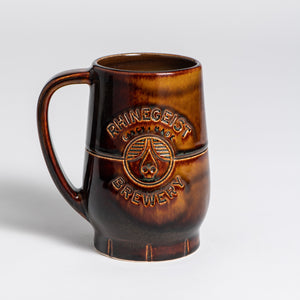 20 Ounce Mug
Celebrate your brand with this truly unique shape. Complete with a large handle, this shape will beautifully display your choice of glaze and logo application.
Branded Ornaments & Coasters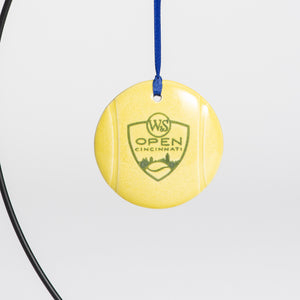 4" Ornament
This ideal ornament shape will be a beautiful addition to your tree, complete with your branding! Spread the holiday cheer all year and consider ornament stands to show off your custom piece all year long.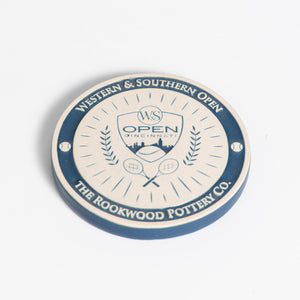 4" Round Coaster
Let your chosen beverages rest upon a handcrafted Rookwood original, complete to your branding specifications! Choose from a selection of handcrafted, house-made glazes to complete the customization of your new coaster.