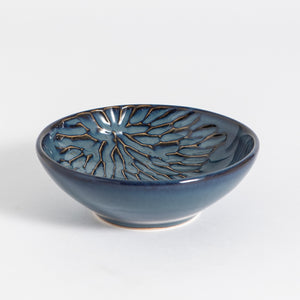 A versatile bowl for your favorite dips, after-dinner ice cream, and even your oatmeal or yogurt in the morning. A part of our Emilia Collection, thoughtfully designed by our artists to provide a beautiful canvas for your everyday gatherings around the table. 
Measures 5.3" wide x 1.7" tall; holds 8oz

Handcrafted in Cincinnati, Ohio

Due to the nature of the glazing process, colors may vary from pictured.