Autumn Arrivals
This Fall, we're highlighting stunning glazes and forms so you can discover the best decor pieces to celebrate the autumn season. Explore fall-inspired pumpkins, hand painted tiles, mugs, and our popular Emilia Collection to elevate your table.
Autumn Elegance
Enjoy the beauty of Autumn with our latest handmade pumpkin, available in three stunning colors, and perfect for creating a captivating centerpiece and elevating your fall table.
SHOP NOW
NEW Mini Pumpkins Arrive
Available once again - mini pumpkins are back in stock! These charming mini pumpkins, now offered in five new glazes, provide an ideal touch of autumn to enhance your living space.
Shop Mini Pumpkins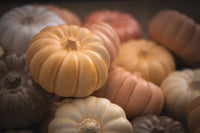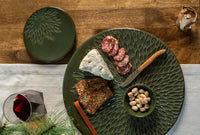 Emilia Collection in Year-Around and Seasonal Glazes
Elevate your table with the stylish Emilia pieces in our Garland glaze. Mix and match with all our other glazes options to create a rich and vibrant tabletop.
Explore the Emilia Collection
Preview Autumn Artistry Handmade Studio Collection
Decorate your home with these one-of-a-kind, hand thrown pumpkins, gourds, acorns and more in dynamic glazes and intricately carved designs. SHOP ONLINE Saturday, Sept. 9th at 11 am ET.
SHOP THE COLLECTION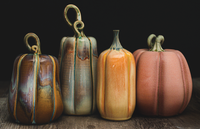 Fall Decor Collection
Celebrate fall year-round with some of our most inspiring fall items -- like our new handpainted Tree of Life tile in Orchard.
Shop Fall Decor Collection
Cozy Up with the Perfect Mug
Just in time for football season and gathering around a bonfire, our Heritage mugs in new glaze colors will be your most favorite accessory for autumn.
Explore Heritage Mugs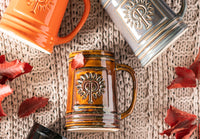 Fall Entertaining Collection