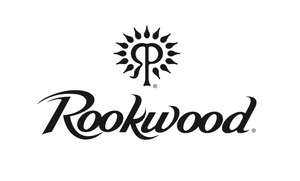 Since the first pieces were pulled from the kiln on Thanksgiving Day in 1880, our artists have continued Rookwood's 140-year tradition of transforming earthen materials into works of art. Come join us in the studio to go behind-the-scenes and experience the magic behind Rookwood, our rich history and the evolution of style and color that is Rookwood today. Our resident historian, George, will take you through our 88,000 square foot production facility to see where our artists handcraft pottery and architectural tile.    
Tour Time: 10:30 a.m.-11:30 a.m. and 1:00 p.m.-2 p.m.
Ticket Details: Tours are limited to 15 guests. Tickets are $10 and can be used as a credit in our showroom on qualifying purchases of $50 or more the day-of your tour. Can not be combined with any other offer or discount. One use per customer. Tour vouchers or discounted tickets do not apply to this offer. 
Please note: no ticket will be mailed to you.  Upon arrival for your scheduled tour, please check in with retail representative.  We will confirm your order from guest list. 
Location: Rookwood – OTR Flagship Store 1920 Race Street, Cincinnati, OH 45202 
We can't wait to show you around!
For groups of 15 or more, please email ghibben@rookwood.com to schedule your tour Tuesday-Friday, between 9:00 a.m. and 2:30 p.m.